The Celtic Way Walk in WALES

The files give the details for the ten sections in Wales. Do not depend on them as a guide to current walking because footpaths change.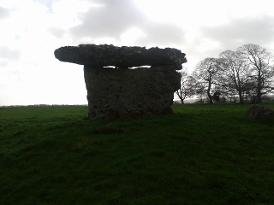 ABOVE - St Lythan's Dolmen, The Vale of Glamorgan in Section 7.
VIDEO - Film of the equinox sunset through its porthole opposite.